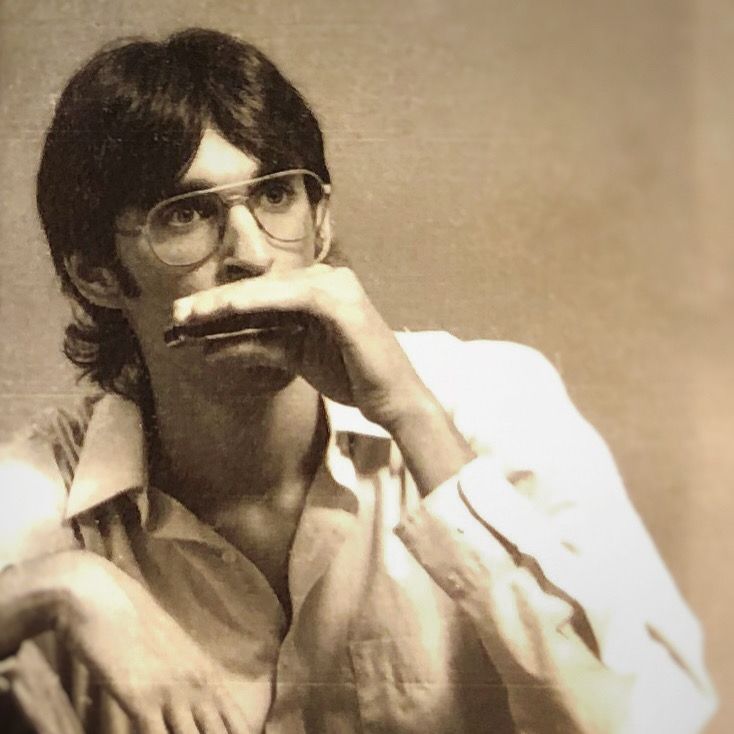 Early Years
Howard Levy began playing piano at age 8. He started improvising after his 3rd piano lesson, and would often improvise for 30 minutes or more. His parents enrolled him in the prep division of the Manhattan School of Music, where he studied piano for 4 years with Jean Graham, and also studied music theory. When Howard was 11, The Manhattan School recommended that he study composition with Nadia Boulanger in Paris. A place for him was guaranteed, but neither he nor his parents wanted him to disrupt his life  at age 11 and move to Europe for a year.
Howard had a deep love for classical music, but around age 12 he started to become interested in many other styles of music - pop, folk, rock and roll, then Blues and Jazz. While in high school in New York City, Howard won his school's "Lincoln Center Award", given to the outstanding musician in the school. He also studied Bach on the pipe organ for 2 years. This was a major influence that has continued to this day. 4 years ago, Howard received his high school's "Distinguished Alumni" Award.
While in high school, he composed "Extension Chord", an odd- time meter Jazz piece using Indian rhythmic formulas. He eventually recorded this in 2008, with German bass clarinetist Michael Riessler and French accordionist Jean-Louis Matinier on their Enja CD "Silver and Black".
Howard attended Northwestern University, where he played piano in the university's Jazz Band, led by jazz musicians Bunky Green and Rufus Reid. There he wrote many jazz compositions, including the title track of the CD "Tonight and Tomorrow", which was named one of the 100 top Jazz CD's of 2010 by Downbeat Magazine.
Howard also developed a love for the Blues, and began to play the 10-hole diatonic harmonica at the age of 18 as a freshman at Northwestern. He loved the instrument, but was frustrated that he couldn't play all the notes on it. Playing standard blues licks, etc, was not enough. After a few months, he figured out how to obtain the missing notes, not realizing that he was the first person to make the diatonic harmonica a fully chromatic instrument. Northwestern's Alumni Magazine did a feature story about Howard, focusing on this achievement and his revolutionary harmonica playing. http://www.northwestern.edu/magazine/fall2015/alumnilife/howard-levy-harmonica-master.html
Over the years, Howard has taught thousands of musicians his special harmonica techniques through private lessons, clinics and seminars, 2 instructional videos, and his online school, https://artistworks.com/harmonica-lessons-howard-levy.