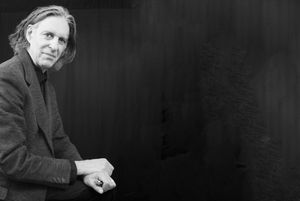 Howard has extensive experience as a teacher of piano, harmonica, and improvisational techniques. 
He has given workshops and clinics on Jazz piano, improvisation, and harmonica.
What topics does Howard teach in workshops/clinics?
Topic I: The Ins and Outs of John Coltrane's Giant Steps
Howard shows how this famous and revolutionary jazz composition is actually a musical fractal, comparing it to the art of MC Escher and utilizing graphics as well as musical examples to make its structure easier for musicians to understand and improvise on.
There is a recording of Howard playing Giant Steps on piano on Trio Globo's "Steering by the Stars" CD (listen here).  
Topic II:  Rhythmic Resolution - Transposing Music to Different Time Meters
Topic III:  The Melody of Rhythm© 
Of course, as said above, Howard gives workshops/clinics on all aspects of harmonica/piano playing, improvisation, theory, etc.
Harvard, Berklee College of Music, Northwestern University, Oberlin College, Lawrence University, Univ. of Massachusetts in Lowell, Roosevelt University (Chicago), University of New Orleans, Coastal Carolina Univ, Victor Wooten's Bass and Nature Camp,  The Hochschüle fur Musik und Theater (Hamburg, Germany), etc, and many harmonica and jazz conventions all around the world.
Can I learn from Howard online?
Yes.
Since 2009 Howard has been the teacher at an online harmonica school for ArtistWorks, which has thousands of students from all over the world. Check out the lessons HERE.
He also put out 2 harmonica instructional DVDs- "New Directions for Harmonica" (see link here) and "Out of the Box, Vol. 1" (check it out here)
Does Howard have teaching materials, like exercise books?  
Yes.
Howard has written a must-have book, Rhythms of the Breath, Vol. 1, for all harmonica players who want to take their playing to the next level. He has compiled a treasure trove of transformative new exercises that will give harmonica players a totally new and fresh perspective on their instrument, whether they are beginners or pros, Blues, Rock, or Jazz stylists. 
After 25 years of playing, Howard had a "lightbulb moment" when he saw a direct relationship between drum rudiments and harmonica breathing patterns; he quickly started exploring this on harmonica, with dramatic results. The concepts are revolutionary. And they work. Already known as one of the most innovative harmonica players in the history of the instrument, this new approach enabled Howard to play things that he had never been able to do before. He is now sharing it all with you. 
Drawing on years of teaching experience, Howard has laid things out clearly and logically to help you achieve the same dramatic breakthroughs in your own playing. In this revolutionary book, he takes you step-by-step through over 120 exercises and musical examples, with a healthy dose of humor and a conversational tone. Following this path will give you many "lightbulb moments", transforming and elevating your playing, as it has his.
(Howard has also written a great book designed to develop a greater sensitivity to and understanding of the nature of scales and modes, and how to apply them creatively to improvisation and composition. These are combined with rhythmic exercises designed to develop a familiarity and comfort level playing in rhythms and time meters used in cultures around the world.
The book is scheduled to come out 2024. Stay tuned!)