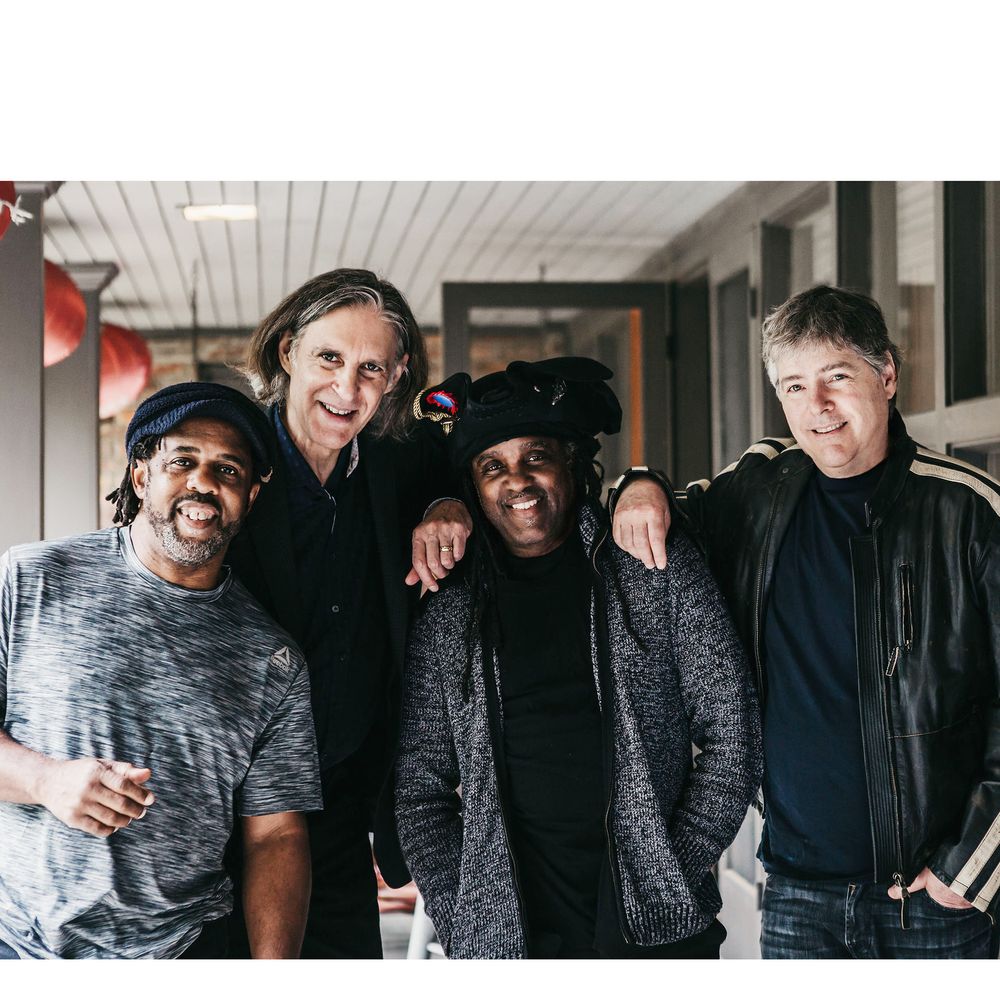 The Flecktones, Touring, Recordings, etc.
From 1988-1992, Howard was a member of Bela Fleck and the Flecktones. He recorded 4 CD's with the band, and since then he has taken part in reunion tours and recordings, including 2 Grammy - Winning recordings in 1996 and 2011. Howard shared the 2011 Grammy Award for Best Instrumental Composition with Bela Fleck for "Life in 11". While in this band, Howard developed the unique ability to play piano and harmonica simultaneously, sounding like 2 people. 
Over the years, Howard has recorded on over 300 CD's and DVD's in many styles of music, produced over 20 CD's, and played on 5 Hollywood movie soundtracks. His harmonica is featured prominently in "A Family Thing" starring Robert Duvall and James Earl Jones. Among the prominent artists that Howard has recorded and/or performed with are: Dolly Parton, Kenny Loggins, Bobby McFerrin, Donald Fagen (Steely Dan), Victor Wooten, Paul Simon, Paquito D'Rivera, Kurt Elling, Spyro Gyra, Styx, Chuck Mangione, Pete Seeger, Charlie Mariano, Alan Jackson, and Tom Paxton. 
In 1999, Howard MC'd and performed Bach's music at Chicago's Ravinia Festival, for "Bach-analia" a concert organized by Mervon Mehta. He performed Bach's Bb Partita on harmonica, with a tap dancer, trombonist, and harpsichordist, and also played Bach's Em Flute Sonata on harmonica. 
In 1998, Howard performed Astor Piazzolla's "Five Tango Sensations" on harmonica with the Pro Arte String Quintet at Ravinia, in a concert that also featured Chicago Symphony principal oboist Alex Klein and soprano saxophonist Branford Marsalis. He has performed these pieces many times since then, and in 2016 released a CD, "Tango and Jazz", with a live performance of this suite.  
Howard has a long history of playing "world music". He was a member of the African/Jazz group Paul Berliner and Kudu, co-founded The Balkan Rhythm Band, toured internationally with Lebanese oud player and composer Rabih About Khalil, and for more than 20 years has toured and recorded with the world music/jazz group Trio Globo (cellist Eugene Friesen and percussionist Glen Velez).
As a pianist/harmonicist with groups like The Flecktones, Paquito D'Rivera, Trio Globo, and under his own name, Howard has played all over the world- Carnegie Hall, Millennium Park (Chicago), The Berlin Jazz Festival, Montreal Jazz Festival, Newport Jazz Festival in New York, The Hollywood Bowl Jazz Festival, The Esplanade (Singapore), Spoleto Festival (Charleston,SC), Symphony Space (New York), The Rochester Jazz Festival, The Donaueschingen Music Festival, and many projects for German Radio in Baden Baden, Stuttgart, Koln, Hamburg, Rudolstadt, etc. 
In 2004, Howard established Balkan Samba Records. He has recoded, produced, and released 12 CD's and a DVD on this label, covering a wide range of musical styles. www.balkansamba.com